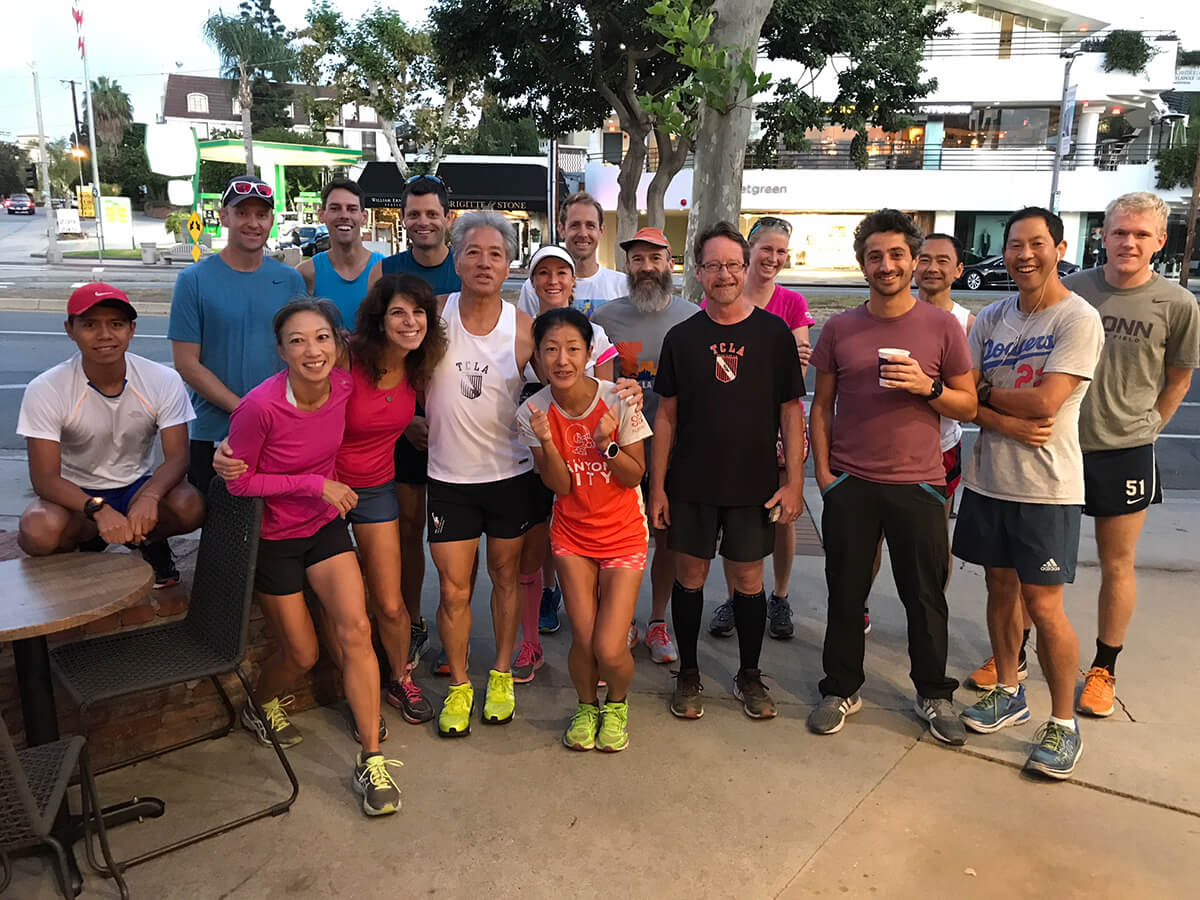 ---
Meet by the Coffee Bean in Brentwood - 11698 San Vicente Blvd, Los Angeles, CA 90049 (Google Map).
Our main weekend run is Saturdays at 6:45 a.m. Both the distance and pace vary, though most people run for between one and two hours.
Use the form below to get in touch with Tim Petersen, our long distance run coordinator, and he can add you to the Saturday run email list*
*Name and Email Address Required.