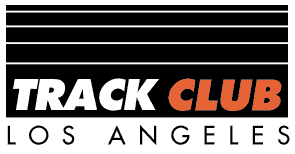 Marathon and Half Marathon Results, October 10, 2004

by Eric Barron
---
Long Beach Half Marathon/Marathon
The Long Beach Marathon and Half Marathon are not exactly glamorous, and the weather in October can be warm, but there is something to be said for sleeping in your own bed before a 26-mile trot, and the 2004 edition offered relatively decent temperatures.
---
The half was the way to go if you wanted good ocean views, and many TCLA'ers opted for this race. Evan Bartelheim led the way for the club in preparation for an upcoming marathon. Tom Gatyas surprised himself with a strong performance on his debut effort at this distance. Just behind him, as on the track at times, Nyron Bernard looked smooth. Bruce Hoff must have felt this was a quick jog after all the ultra racing he has done. Also setting up a future marathon was Dean Goodman, and his time here bodes well for the future. Peter Keramidas put up some good numbers. Leading the women, Kim Brettler ran well and perhaps helped pace Peggy Enriquez to her (i.e., Peggy's) second place division finish. Terry Power looked fresh after the race, and Wenise Wong also ran well on little training. Michael Berger hoped for a faster time, but may have been taken off too fast. Finally, Jennifer Liu and Cindy Bernstein both dipped under two hours.
---
For the few TCLA'ers who chose the long course, their rewards were some really unattractive scenery between miles 14 and 24, sore quads, and a cruelly deceptive finish line. At least Tyrone Black earned $150 for his suffering, as he ended up the third master and the eighth runner overall. Peter Glassman earned the pleasure of finishing his first marathon, though "pleasure," might not have been the exact word that came to mind as he crossed the line. Bruce Reisenfeld went out at a fast clip and paid the price in the later miles. And leading the women for TCLA, Tayo Balogun came in right at the four-hour mark.
---

Marathon                                Half Marathon
Tyrone Black            2:49:17         Evan Bartelheim         1:21:26
Peter Glassman          3:33:26         Tom Gatyas              1:23:38
Bruce Reisenfeld        3:53:21         Nyron Bernard           1:23:59
Tayo Balogun            4:00:19         Bruce Hoff              1:33:27
                                        Dean Goodman            1:33:44
                                        Peter Keramidas         1:37:47
                                        Kim Brettler            1:41:21
                                        Peggy Enriquez          1:42:27
                                        Terry Power             1:42:49
                                        Wenise Wong             1:49:32
                                        Michael Berger          1:50:36
                                        Jennifer Liu            1:55:06
                                        Cindy Bernstein         1:57:57

---
Chicago Marathon
Unlike the Long Beach version, the Chicago Marathon is known as a world-class event. Unfortunately, judging by the splits, someone must have erected a wall on the course someplace after the 18-mile mark. As is so often the case with the marathon, the critical zone is the last 10K, and it does not take much to make that part of the race a goal killer. The best you can do is learn from it, and try again. Congratulations, nonetheless, to those who trained hard and finished. Special kudos to Theo Lacy who had a great race.
---

Runner                  Time
David Kent              2:59:16
Scott Cummings          3:00:19
Erik Wiessmann          3:16:56                                 
Michael Mahler          3:18:14         
Theo Lacy               3:19:00         
Mark Bearak             3:25:36
Schuyler Havens         3:52:26
Laura Stroud            4:30:49
Ogie Espinosa           4:49:09

---